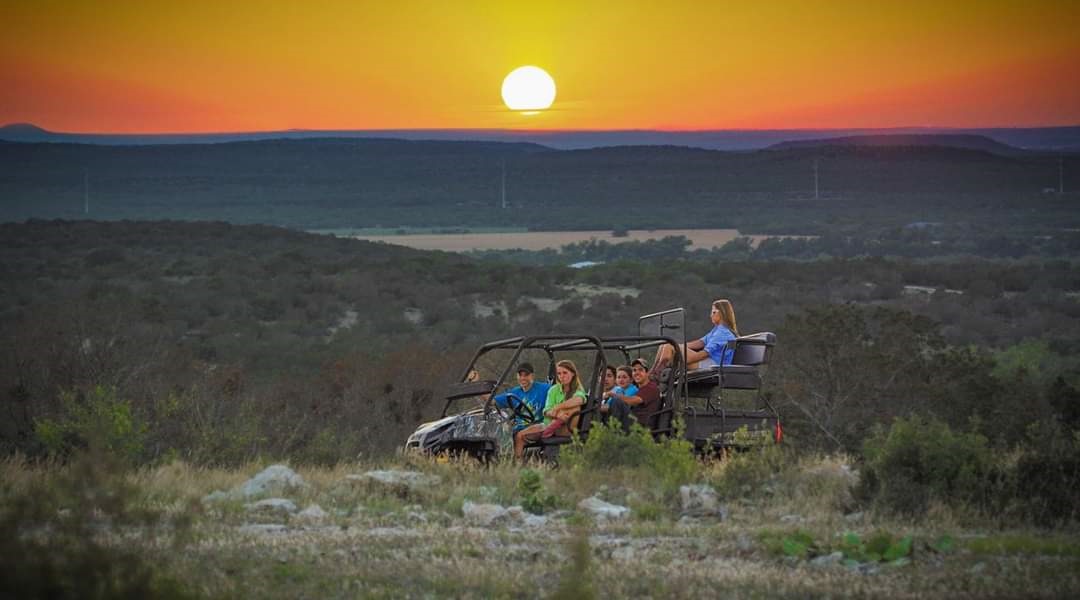 NNNN Operations, or better known as 4N Ranches, is a family-owned and operated exotic game ranch. If you ever wondered how we came up with the name, each "N" represents a member of the New family. Yup you guessed it, there are four of us; Alvin, Shelley, Elizabeth, and Victoria New.
Now, why "ranches" and not "ranch"? NNNN Operations was born in 2008 when we acquired 1500 acres of beautiful West Texas scenery off Knickerbocker Road in San Angelo, Texas, known as the Paisano Ranch. Since acquiring, we have added 3 lodges and a game cabin, as well as, an enclosed pavilion for meetings or weddings. If we would have stopped there we would be "ranch" but our operation was expanding and we needed more room. In 2012, we were blessed to add the adjoining 2000 acre property, Ridgeview Ranch, to our operation. This property came with a 3 bedroom house that we now use for overflow or the ability to have more outfitters visiting. Since we kept both ranch names, to reference the different parts of 4N, we also made our name plural too, thus NNNN Operations or 4N Ranches.
What do we do? Well, we do it all! You want to hunt, fish, take pictures or just get away and relax? Then 4N Ranches is what you are looking for! Only 10 minutes from the San Angelo airport, we are a hop, skip and jump away for the "Best of Times."
At any given point, we have about 20 different species roaming around the ranch. If you are looking for exotics, we have an amazing selection of trophy exotic animals. This includes; trophy axis bucks, blackbuck antelope, scimitar-horned oryx, gemsbok, kudu, and red sheep, just to name a few. We also specialize in genetics and breeding those monster whitetail bucks you see in magazines. Just imagine hunting a whitetail buck with a 220" rack! If that doesn't make you call us today to book a hunt, how about I tell you that we have even bigger ones than that! Ready to call us now!
The "Best of Times" is only a phone call away!